SENTRI Pass FAQs page will answer some of the most frequently asked questions SENTRI applicants have.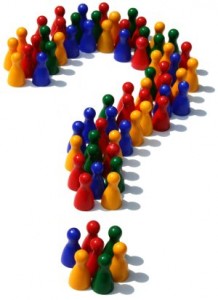 How long is the Sentri pass valid for?
The Sentri pass is valid for 5 years from the date of issue after which time it must be renewed. You can download a simplified version of the government Sentri application form by using Immigration Passport Visa Service.
Where are the Sentri interview locations?
Your Sentri interview will take place at one of the SENTRI Enrollment Centers. You can choose the location that best suits you.
How do I update my new address with Sentri once my card has been issued?
You must update all contact details as well as any amendments or changes to your documentation e.g. new passport, driver's license, permanent resident cards etc. If you receive a criminal conviction (other than a traffic violation) you must also inform Sentri. You can do this by calling in to one of the Enrollment Centers.
How do I update my new passport with Sentri once my card has been issued?
You must update your new passport details by calling in to one of the Enrollment Centers.
I have lost my Sentri card how do I apply for a new one?
You must call in to one of the Enrollment Centers and report your loss. There is a fee to reissue your card. You should not apply for a new card using the SENTRI application because this will cancel your membership to the program.
My windshield was damaged and I need a new Sentri tag. How do I get one?
You should contact one of the Enrollment Centers to report the damage and to apply for a new one.
Can one person fill out a Sentri card for the family?
Yes, this is not a problem if one person fills out multiple applications. If you file with Immigration Passport Visa Service you do not have to fill out every section of the application for every family member e.g. if you all live at the same address. If you apply online using the GOES system you will have to make a separate application for each family member and fill out every section – the average time spent filling out an online Sentri application is 1.5 hours so if there are quite a few of you it could very time consuming doing it yourself.
Is there a family application form?
No. Every member of the family must fill out a separate application form because Customs and Border Protection need to perform separate background and security checks on each person.
Do infants / children need a Sentri pass?
It doesn't matter what age your child is – they can be a newborn infant but if you want them to travel with you using the Sentri lane they must have a Sentri pass. If you are traveling by car all occupants must be Sentri pass holders in order for you to use the Sentri lane. Likewise you can only use Sentri at an airport if you hold a card. Your infant will be given his / her own Sentri pass. You must fill out a separate application form and he / she must attend the Sentri interview with you.
I have a criminal conviction will I be denied a Sentri pass?
Immigration Passport Visa Service have many people applying for a SENTRI card with a conviction. Some of them got approved right away; others got denied and objected to the denial with the Ombudsman asking for a review of their application. There is always a risk. It's up to you to decide if you want to take the risk. If you apply with us we'll make sure that your SENTRI card application is properly filled and all requirements are met.
How do I set up a PayPal account?
The process of setting up a new PayPal account is very easy and quick. Please follow the steps:
1. Go to our website and click the service you're interested in:
http://sentri.immigrationpassportvisa.com

2. On the service page, click the blue Payment button. A new PayPal page will open.

3. On the right side of the screen click the "Create a new PayPal account".

4. Fill in your personal and credit card details and click "Agree and create account" at the bottom.

5. You're done. Once inside your account, please follow the instructions to complete the payment.
Can I get a refund; I do not want to apply for a Sentri card?
You can get a refund from Immigration Passport Visa Service if you have not submitted your application form or if you have just made the PayPal transaction and then changed your mind. If you have submitted an application form and you have received an email from us saying that it has been submitted we cannot refund your fee. If you would like a refund and have not yet received the 'Application Submitted' email, please email us at info@immigrationpassportvisa.com
What are the Sentri fees? Why must I pay with PayPal?
There are two fees that must be paid in order to apply for the SENTRI program:
1. IPVS service fee (paid through PayPal) for your application review, checks, processing and monitoring. The fee is $129.99 for the Regular service and $179.99 for the Premium service.
and
2. Customs and Border Protection fee of $122.50, $25 of which is payable with the credit card you provide on the application form. This fee covers your background and law enforcement checks and is non-refundable. The remainder of the government fee is payable at the interview.

Who is eligible for a SENTRI pass?
The SENTRI pass program is open to anybody who is a permanent resident or citizen of the USA or Mexico to apply. However, it is designed for low risk travelers. People with criminal convictions, penalties, and violations of any kind are not likely to be approved.
How does SENTRI work?
There are special lanes which are for SENTRI Pass only at many of the busy border crossing points. SENTRI Pass holders can use these lanes which are significantly less busy. When you approach the border, you present your electronic SENTRI Pass card, and it is scanned by a machine. SENTRI Pass holders also have a transponder adhered to the vehicle's windshield which also communicates with the border patrol computer system. This quick scanning system allows SENTRI Pass holders to pass through the border at a rate of about 10 seconds per vehicle.
I am a US citizen, can I use my SENTRI card to cross the border to Mexico and back to the US?
Yes, you can use your SENTRI card instead of a passport if you want to travel to or return from Mexico by land and sea. I you are travelling by airplane, you need a passport.
I am a Mexican citizen and have a SENTRI card. Can I travel to the USA without a visa?
No, you will still have to apply a non-immigrant visa in an American embassy or consulate in Mexico.
I already have a SENTRI pass but I need to change my vehicle?
The first step is to visit the SENTRI office to obtain a "Change of Vehicle" application. Bring a copy of the new car's registration and insurance cards. The SENTRI office will call you within two weeks to schedule an appointment for the vehicle inspection. The fee for changing a vehicle is $42.00.
How much faster is the SENTRI line compared to the other border crossing lanes?
In general, the SENTRI lane is 20-30 seconds faster per vehicle inspected and therefore is especially useful during the morning and evening rush hours and on weekends.
Which border crossings have a SENTRI lane?
You can find a list of SENTRI pass interview centers and border crossing locations here.
I have been denied. Can I re-apply?
You can reapply. Additional information can be provided to assist you with your reapplication but that won't guarantee membership in the program. You can fill out our application form and we will reapply for you.
How long does it take to get my SENTRI application processed?
The review process can take up to three months.
When should I schedule my interview appointment?
Schedule a SENTRI interview appointment within 30 days of being conditionally approved. The actual appointment date can be beyond the 30-day period. If you fail to schedule the interview within 30 days from the date of conditional approval, you will be denied.
What do I need to bring for my interview?
You will need to bring a copy of your conditional approval letter. The list of documents required for the interview can be obtained by viewing your interview confirmation.
Who is ineligible to participate in the SENTRI program?

Applicants may not qualify for participation in the SENTRI program if they:
Provide false or incomplete information on the

SENTRI application

;

Have been convicted of any criminal offense or have pending criminal charges or outstanding warrants;

Have been found in violation of any customs, immigration or agriculture regulations or laws in any country;

Are subjects of an ongoing investigation by any federal, state or local law enforcement agency;

Are inadmissible to the United States under immigration regulation, including applicants with approved waivers of

inadmissibility or parole documentation;

Cannot satisfy CBP of their low-risk status

Are subject to National Security Entry Exit Registration System (NSEERS) or other special registration programs.
Where can I find a printable Sentri application form?
You can print off a Sentri application form here and fill it in by hand. The form is a simplified version of the online form and much better for those people who hate online forms.
How do I book a Sentri interview?
If you applied for your Sentri pass using our services we will schedule your Sentri appointment for you at a time and date convenient for you. If you registered for Sentri online using the GOES enrollment system you must schedule your interview yourself once you have been conditionally approved. You have to keep checking in to your GOES account to see if your status has been changed.
Can I use my Sentri card instead of a passport?
Yes you can. Under the Western Hemisphere Travel Initiative (the States and Canada are members) the Sentri card along with the enhanced driver's license, NEXUS pass, FAST card for truckers (road travel only) and US passport card are recognized as acceptable equivalent documents to a valid passport. There have been noted incidents where border guards have asked to see a passport as well as a SENTRI card, but under US law brought in on June 1, 2009 legally the above documents count for travel between Canada, Mexico, the Caribbean or Bermuda, by land or sea.
What are the Sentri interview questions?
The SENTRI interview varies between SENTRI enrollment centers but is similar to clearing customs at the airport. You will be asked many of the questions that you have answered on your SENTRI application form. Whilst this is frustrating you should answer the SENTRI interview questions politely and truthfully. The questions asked at the SENTRI interview are straightforward. Click here to read some of the frequently asked Sentri questions.
Can I reapply for Sentri with a violation?
You can, but you will be denied Sentri again and again and again. The best thing to do is get a US waiver of admissibility and / or a pardon before reapplying.
What are the reasons for a Sentri denial?
The reasons for SENTRI pass denials are many and varied. Some reasons for being denied SENTRI revolve around applicant's inability to complete the online SENTRI application form accurately and completely, others revolve around a criminal past or disqualification on the grounds of time spent in the country of residence. If you have been denied a SENTRI card and can provide us with your GOES ID and password, we will process your re-application for SENTRI for you at half of the cost of our standard SENTRI service.
What are the Sentri requirements?
SENTRI cards are given to low risk travelers, whose personal data has been subject to numerous checks by both US and Canada border officials and law enforcement agencies. These trusted travelers have undergone a Sentri interview with Customs and Border Protection officers from both the US and Canada. If you are a permanent resident or citizen of the US or Canada you can apply for a SENTRI pass today. Click here to read the full list of Sentri requirements.
Do I have to update my Sentri info if I have a new car?
Yes. You can only cross the border in the vehicles registered with your Sentri application so if you have a new car you need to go to a Sentri Enrollment Center to update your information. Take the registration documents for the car with you.
What is the Sentri trusted traveler card?
This is another term used for the Sentri travel pass issued by the Canadian and US customs and border protection. It is issued to low risk travelers known as 'trusted travelers' because they have no criminal or immigration record and they qualify for the Sentri program in terms of their residence or citizenship status in either Canada or the US. . Click here to read the full list of Sentri requirements.
What happens after applying for a Sentri card?
Once your information has been submitted to the US and Canadian border authorities your details will be checked by law enforcement agencies in both countries. The information is also checked for accuracy and completeness against numerous other government databases to ensure that you really are the person you say you are on the application form. If you fir the Sentri requirements your application is conditionally approved and you must schedule an interview at one of the Sentri interview centers. Immigration Passport Visa Service can help you submit an accurate and detailed application form and schedule your interview for you. Click here to get started.
Is the Sentri pass an airport pass?
Sentri cards can be used for travel by land between Mexico and the United States only.
What is biometric data?
Biometric data is collected at the Sentri interview. It is a way of using a person's unique physical characteristics to validate their identity. Sentri biometric data consists of taking digital fingerprints, and a facial photograph; this info is stored on your Sentri card along with the other details provided on your application form. The process is non-invasive and takes a few minutes to complete. You can refuse to have the iris scan done but you cannot refuse the fingerprinting or photo.
How much does it cost to replace a Sentri card that isn't working?
There is no cost to replace a SENTRI card that is not working at the lane. The SENTRI member should contact the Sentri Enrollment Center to report that the card is not working. The enrollment center will ensure that card is replaced.
Can a Sentri card holder cross with someone who does not have a Sentri card?
No. You cannot use the Sentri lane if the people you are travelling with do not have a Sentri pass. If you drop the non-Sentri card holders off before the border and you are caught your Sentri card will be revoked and you will never qualify for a new one because you have broken the trusted traveler rules. The best thing to do is use the ordinary lanes and encourage your friends and family to get SENTRI!
How fast can I get a Sentri card?
If you apply for Sentri using our expedited service you will be able to get your SENTRI pass very quickly. IPVS expedited service guarantees you an interview (providing you meet program requirements) within 1 to 3 months providing you can be flexible about the interview location. Your Sentri pass then takes around 7 to 10 days to arrive in the mail.
Is a Sentri card a good idea?
If you want to fast track immigration and customs and avoid queues at the US Canada border then Sentri card is the perfect solution. Here are some more benefits:
| | |
| --- | --- |
| | Faster border crossing times even at peak periods |
| | Dedicated SENTRI lanes to expedite travel and save long queue times |
| | Faster border inspection time. Customs and Border Patrol estimate that it takes SENTRI card holders 10 seconds at the border |
| | guard's inspection booth. |
| | Fewer questions by border guards |
| | Less stress when traveling with children |
Immigration Passport Visa Service does not guarantee approval for any Trusted Traveler program. Inaccurate or incomplete SENTRI pass application forms are automatically denied access to the SENTRI cards program.