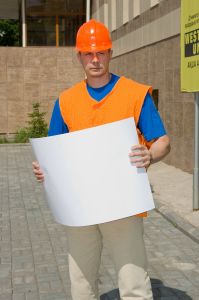 Every year the USA welcomes thousands of people under the Temporary Worker Visa Program. There are various categories of non-immigrant visas for a person who wishes to work temporarily in the United States. They are based on the US immigration laws, namely the Immigration and Nationality Act (INA). This free application Pack is intended as a guide for anyone interested in entering the United States on a Temporary Work Visa.
Under INA, if you want to work in the U.S. temporarily, you need a specific visa based on the purpose of your travel and type of work you will be doing.
The basic requirement before you come to the United States lawfully as a nonimmigrant to work temporarily in the United States is for your prospective employer to file a nonimmigrant petition on your behalf with the United States Citizenship and Immigration Service's (USCIS).
H-2B Temporary or Seasonal Nonagricultural Workers. This classification generally requires a temporary labor certification issued by the Department of Labor. The limit for H-2B visas is 66,000 per year.
Effective January 19, 2010, nationals from the following countries are eligible to participate in the H-2B Program:Argentina, Australia, Belize, Brazil, Bulgaria, Canada, Chile, Costa Rica, Croatia, Dominican Republic, Ecuador, El Salvador, Ethiopia, Guatemala, Honduras, Indonesia, Ireland, Israel, Jamaica, Japan, Lithuania, Mexico, Moldova, the Netherlands, New Zealand, Nicaragua, Norway, Peru, Philippines, Poland, Romania, Serbia, Slovakia, South Africa, South Korea, Turkey, Ukraine, United Kingdom and Uruguay.