Visitor Visa (B1, B2)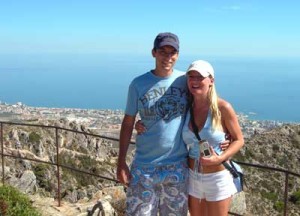 The US is a great country to visit as a tourist, spend your holidays, and at the same time it is great to do business in.
This free information pack explains everything you need to know about coming to the US on a Visitor Visa including free US government forms. Anyone wishing to enter the US temporarily for business, pleasure or medical treatment purposes has to qualify for a US Visitor visa. The US Visitor visa is a non immigrant visa that is valid only for temporary stay in the US.
There are two types of Visitor Visas:

Business Visitor Visa (B1) - You should apply for business visitor visa if you plan to travel to the US for a business convention or a seminar, negotiate contracts, meet with business associates, buy or sell an estate. Personal and domestic employees should apply for this type of visa if they are accompanying their employer who is a US citizen based abroad and visiting the US temporarily or if they are accompanying a foreign citizen employer who is in the US on a non-immigrant visa.

Pleasure, Tourism or Medical Treatment – Visitor Visa (B2) You should apply for this kind of visa if you plan to travel to the US to visit friends or relatives, or with tourist purposes, for medical treatment, or to participate as an amateur in musical and sports events for which you will receive no payment.