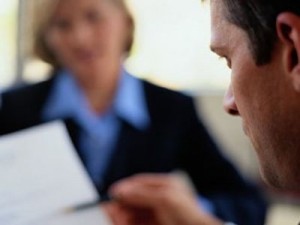 Immigration Passport Visa Service offer two services for getting your SENTRI pass interview. The premium service guarantees that Immigration Passport Visa Service will book your interview within 1 to 3 weeks of receiving your application form. This means that within 1 to 3 weeks we will be ready to book your interview; it does not mean that it will take place in 1 to 3 weeks. The reason for this is that it takes the US and Mexico border authorities several weeks to check that you are a low risk traveler without a criminal record or immigration violation against you. On top of this there are certain times of the year when SENTRI pass applications are higher than others and there may be extended wait times. The same rules apply to the Immigration Passport Visa Service Regular Service where we guarantee that you will reach the interview booking stage in 6 to 8 weeks.
The SENTRI pass interview is held at one of the enrollment centers. The object is to explain the rules of the SENTRI pass program to you and take your fingerprints and a photograph. You must take the original ID documents submitted with your application – these will all be verified against your application form. IPVS will instruct you on what to take.
You will need to provide:
| | |
| --- | --- |
| | your US citizenship or legal immigration status |
| | a valid driver's license from the US state where you lives |
| | your vehicle registration and documentation for legal US car insurance |
| | a notarized letter authorizing your vehicles use if it is not owned by you e.g. if it is owned by your company you must produce a |
| | letter of authorization on your company's letterhead |
| | details of your employment or your financial support (e.g. your recent tax return, a salary slip or if you are self employed your |
| | business license, tax information and bank statements) |
| | proof of your address e.g. a mortgage statement, ownership deeds or a rent receipt |
You will be informed at your SENTRI interview whether or not you have been accepted into the SENTRI card program. Your fingerprints will be taken digitally – this is an ink free process. Your photograph will be taken for your SENTRI card and the border officials will explain the program and answer any of your questions. Your SENTRI card will be sent to you by mail around 10 days later.
IPVS does not guarantee approval for any Trusted Traveler program. Inaccurate or incomplete SENTRI pass application forms are automatically denied access to the SENTRI cards program.


More questions about SENTRI? Read our FAQ`s